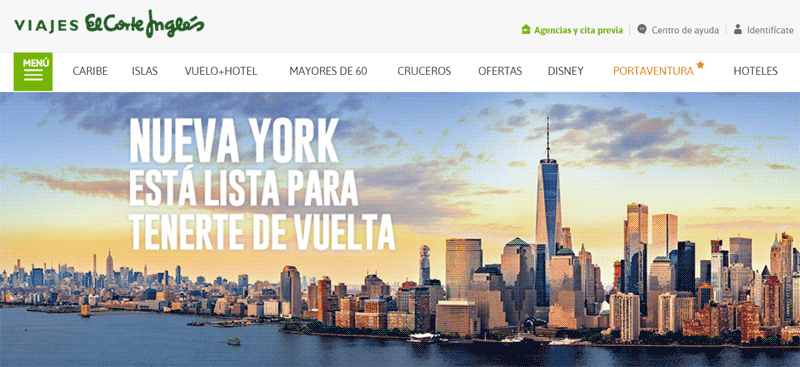 Viajes Elcorte Inglés (viajeselcorteingles.es) es un conocido servicio de viajes que compite con marcas como Priceline, Airbnb y Booking.com.

Disney's Hotel New York - The Art Of Marvel Desde 67 €

Disney Hotel Cheyenne Desde 67 €

Disney Newport Bay Desde 59 €

Disney hotel Santa Fe Madrid Desde 59 €
Responsabilidad y compromiso en los viajes

Viajes El Corte Inglés entiende la Responsabilidad Social Corporativa (RSC) como el compromiso que implica la consecución de sus objetivos corporativos teniendo en cuenta el impacto de su actividad en la sociedad. Para cumplir con esta misión, Viajes El Corte Inglés, dentro de la estrategia del Grupo de Empresas El Corte Inglés, tiene como propósito integrar las preocupaciones de sus distintos grupos de interés en su negocio diario y en las relaciones con los mismos.