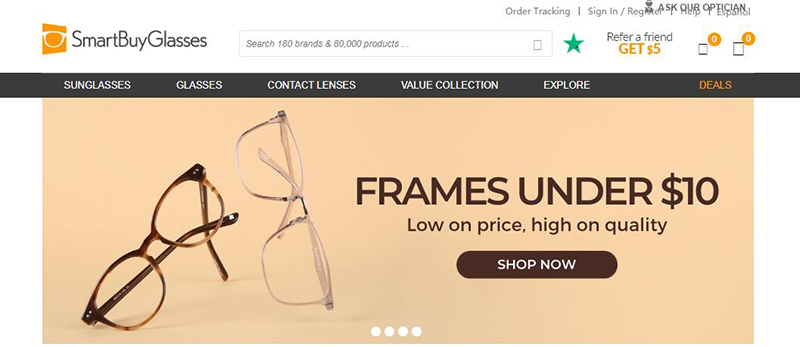 SmartBuyGlasses provide stylish eyewear and contact lenses to customers across the country, from designer sunglasses made by Dolce & Gabbana, Gucci, and Roberto Cavalli, to more sporty shades from Lacoste, Ray-Ban, Nike, and others SmartBuyGlasses also sell a range of prescription eyewear in many stylish designs, along with a number of colored, medical, and prescription contact lenses.
Coupon Codes

10% off All Glasses orders over $200

5% off Contact Lens over $75

6% off Sunglasses & Eyeglasses

10% off Prescription Lenses
Shopping Tips
How do I take advantage of the Best Price Guarantee?
Simply send an email to our customer service: customerservice@smartbuyglasses.com and provide us the website address of the lower-priced item. We'll verify it according to our guidelines and if it's the exact same model number and color, we'll match the price!
How Do I Order Multiple Pairs of Glasses With Different Prescriptions?
Ordering multiple pairs of glasses with different prescriptions is very easy. After you have filled out all your prescription information, simply click "CONTINUE SHOPPING" to continue with the checkout process.
You will then be redirected to the main page where you can choose another pair and insert a different prescription. You can check your cart at any time by clicking on the cart icon.