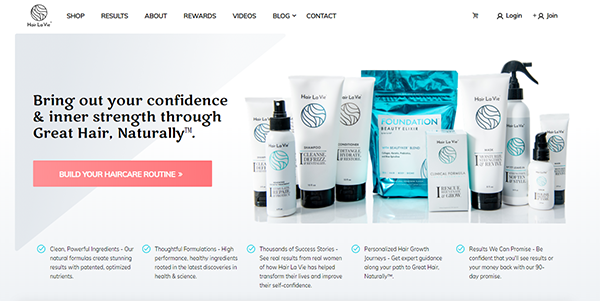 Hair La Vie was formed in 2013 by the brilliant minds in natural health armed with a simple goal — empower women to achieve great hair in a natural way. Each and every product of Hair La Vie is made with the use of the latest hair care research, the end result would be a collection of products that would suit your hair needs. The Hair La Vie Collection includes vitamins for hair revitalizing and strengthening, leave-ins, serums, masques, shampoos, and conditioners. It also offers hair treatment collections for hydrating, nourishing, restoring, cleaning and strengthening. There is also an addition of specialized products for skin and hair care.
Free shipping on your order with code SHIPHLV
Up to 35% off Foundation Beauty Elixir
See a visible hair improvement within 90 days, or we'll refund your purchase – even if the bottles are empty.