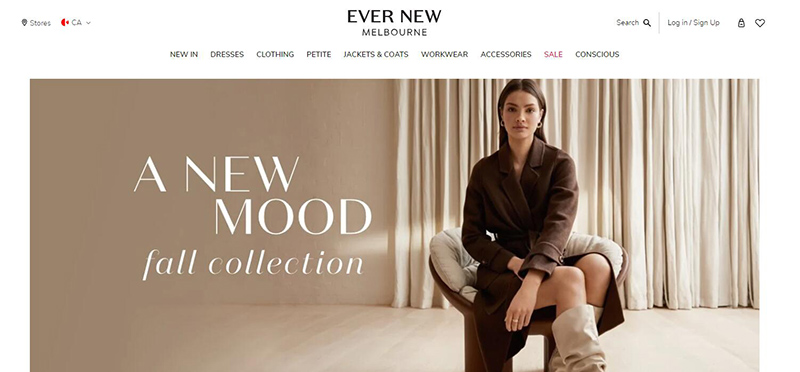 Looking to add a more casual elegance to your personal style? Look no further than Ever New, a leader in women's fashion & accessories that puts the latest trends at your fingertips. Browse the collections for wardrobe essentials like dresses, tops, pants, skirts, jumpers, outwear and more that are a perfect fit for any occasion, from casual to formal. Look and feel your best with fashion-forward apparel & accessories that are as eye-catching as they are affordable. Save on your next outfit when you shop with the latest Ever New coupons.
Coupon Codes

15% off Full Priced Styles

Belts as low as $34.99

Party Dresses starting at $109.99

Up to 73% off Sale items
Shopping Tips
How can I contact Support Team?
To contact their friendly Customer Service Team, you can use our Contact Us page. Alternatively, you can call them on 1 (855) 383-7876 or email us at customerservice@evernew.ca
Their Customer Service is open from Monday to Friday 8.00am – 4.00pm PST.