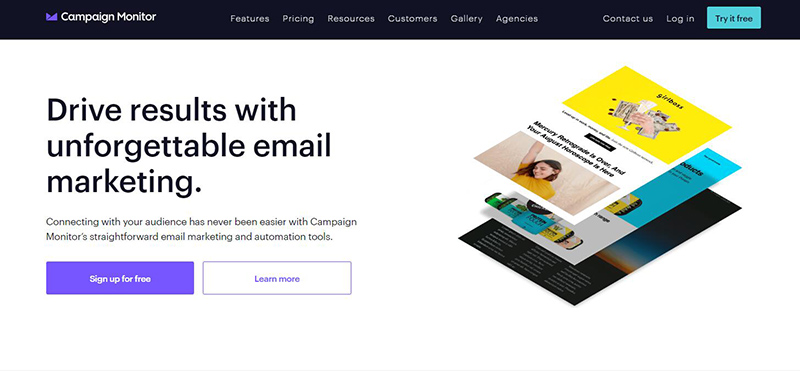 Campaign Monitor is a leader in email marketing. Their simple marketing tool personalizes emails and customizes messages for different people, at different times. The emails make a great impact and boost audience engagement, which will help grow your business. Campaign Monitor helps you reach a bigger audience and track the success of your email campaigns.
Coupon Codes

Plans starting at $9 Per Month

Take Charge of Your Transactional Emails

Easily Create Personalized Customer Journeys

Free Trial with Email Sign Up
Drag and drop your way to a beautiful email.
EASE OF USE – Customize any template or design to showcase your brand using the simply powerful drag-and-drop email builder—no coding required.
COMPLETE CUSTOMIZATION – Display your brand at its best with precise adjustments to every aspect of your campaign in the email builder.
MOBILE OPTIMIZATION – Every template is responsive to mobile devices so you can send knowing your campaigns look great everywhere.
TEMPLATE MANAGEMENT FOR TEAMS – Allow your email designer to lock sections of the template so that your team only updates what you want them to — ensuring your brand style and business critical information all stay intact.