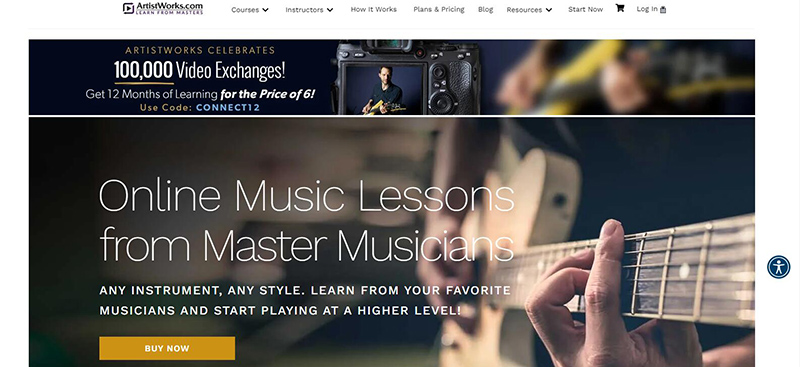 With ArtistWorks, learning music online has never been easier. If your progress is stuck because you've been watching downloads and DVDs, now you will really improve! ArtistWorks has the teachers, the study materials and the best method to learn music.
25% Off 3, 6, Or 12 Month Plans
30% Off Jazz Saxophone
3 Months of Learning For $79
2 Years For The Price of 1
At ArtistWorks.com, students can study any of 14 musical paths, including:
Acoustic Guitar
Jazz Improv/Gypsy Guitar
Finger Style Guitar
Rock Drums
DJ Scratching
Classical Piano
Banjo
Harmonica
Lessons are available for many levels of students, and certain videos even include slow motion lessons for extra assistance. In addition to Video Exchange Learning, students can take advantage of social features like blogs, chats, and forums to interact with one another and their teachers. Experience a better kind of online education with Video Exchange Learning and ArtistWorks online coupons.