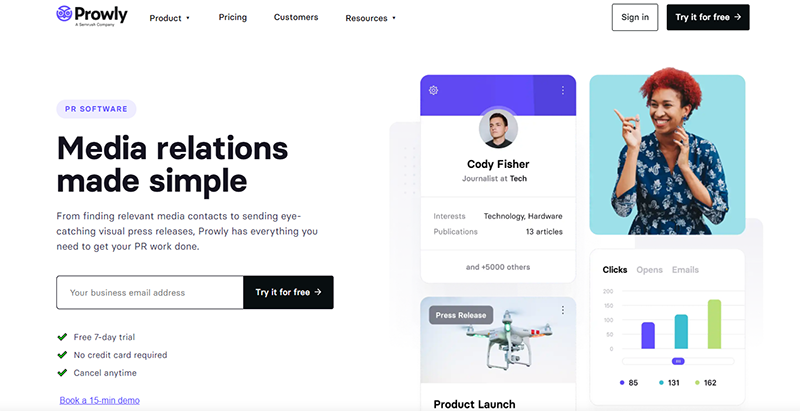 Prowly is an enterprise that provides you with management services for public relations activities. They love public relations and they also love technology. In fact, this is why they build software for PR.
Coupon Codes

Get 7-day free trial

Software suitable for any public relations needs

Down to $259/mo for Professional Plan

Down to $189/mo for Essential Plan
Shopping Tips
How can I contact customer service?
If you have any questions about their products, or you want to share any opinions or ideas with them. Just fill in the form on the Contact page of the website and they will contact you as soon as possible.